Today, we are pleased to announce that Gartner has chosen Phusion as a Cool Vendor for their 2015 report on Web-Scale Computing Solutions.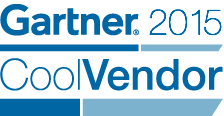 Vendors in this category are considered by Gartner to apply innovative techniques to effectively deal with web-scale problems, particularly pertaining to scalability and agility. This includes caching, event-driven programming, microservice architectures and container management frameworks.
Phusion has always strived to be on the forefront with their products by applying both proven and cutting edge techniques in each new release. We believe our Passenger 5 (Raptor) articles are a great example of this where we have documented the trials and tribulations we have faced in optimizing our flagship polyglot app server and overhauling its architecture for greater performance and scalability. This is further underlined by the 70% performance increase some of our customers have seen when deploying their apps on Passenger 5.

From an engineering point of view, results like these are incredibly exciting for us.
From a business point of view, we think it is amazing to see our continued efforts being recognized by parties like Gartner as well.
All of this would not have been possible without the continued support of our customers and the 450,000+ sites running our software. We would like to thank all of you from the bottom of our hearts for allowing us to continue to do what we love doing most: create high performant, robust and scalable server solutions to power the web with.
Special thanks goes out to Anne Thomas (VP & Distinguished Analyst at Gartner, Inc.) for the honor and consideration!